ABOUT
Benedikt Maile is working as an audio engineer, music producer and composer. Daniel Schiffner is working as an audio- and systemengineer with focus on broadcast audio and audio networks.
During their bachelor studies they started as fellow students to create their first 3D audio productions in 9.1 channel-based formats. Within their master thesis they examined opportunities for a live concert performance of popular music on a 3D speaker configuration with reference to a practical implementation, technical requirements, standards and opportunities of three-dimensional speaker configurations.
With the great support of leading manufacturers a three-dimensional audio work environment was created that served as a development environment for three-dimensional live sound and as a showcase of the technical approach for an implementation. The concert has been realized in cooperation with Stuttgart's band Eau Rouge. Their heavy-noise pop songs about regret and desire are melancholic, haunting and sexy, with a passionate loathing for their hedonistic generation – great musical work that enabled the visitor to immerse into a unique three-dimensional live-performance and soundscape.
With this project at the Stuttgart Media University, Benedikt Maile and Daniel Schiffner were able to create a fresh awareness and experience of 3D audio live productions. This project would not have been realized without the great support. We want to thank all sponsors and supporters for this great and unique 3D audio experience.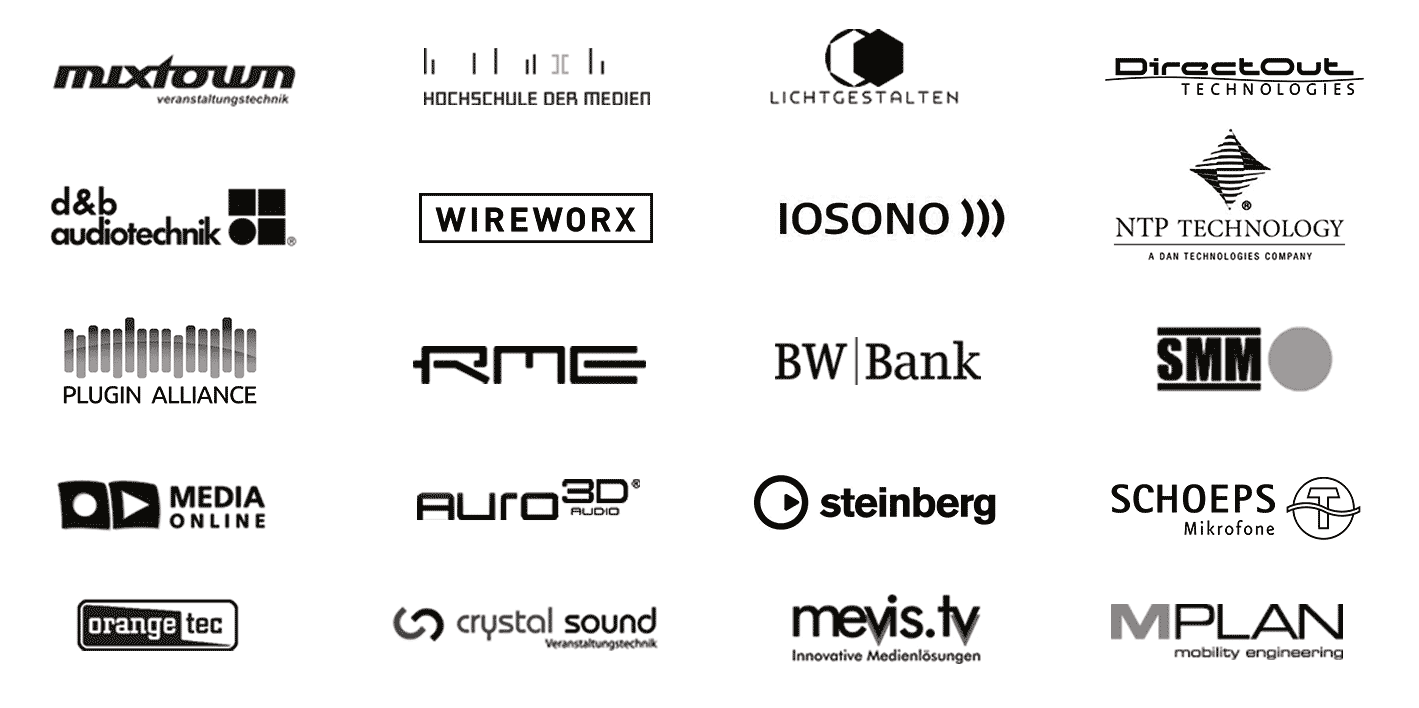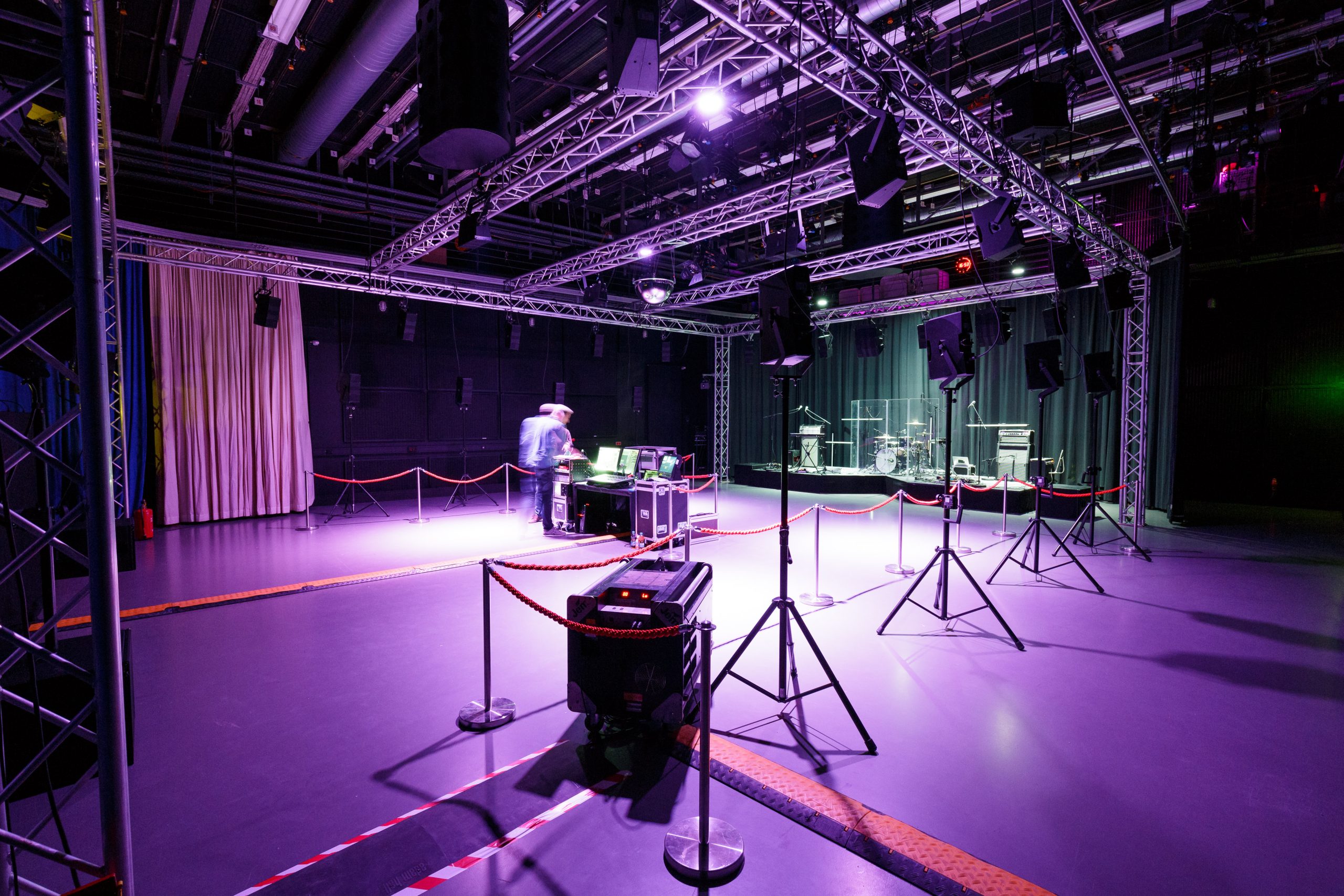 HdM, Stuttgart, 3D Audio Event // Foto: Jan Potente